Community Manager
Mark as New

Mark as Read

Bookmark
Today, we have a most exciting announcement — MV Gnome has joined the gnome crew here at Meraki!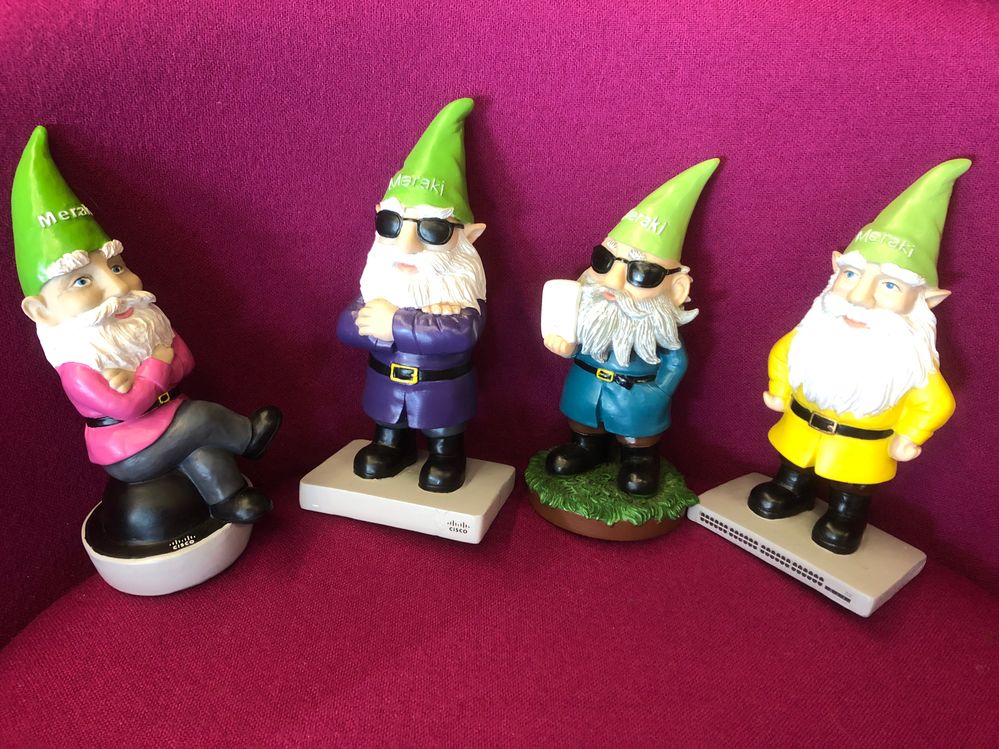 MV Gnome with MX, AP, and Switch
(For those of you who aren't familiar with Meraki gnomes, here's a quick history lesson: we've created gnomes to celebrate each of our main hardware product lines. Why? No idea, but they're pretty cute :-). AP Gnome (in blue) was the first, joining Meraki in 2014. Switch (yellow) and MX (purple) followed, allowing us to create an (almost) full-stack Gnome topology last year. Now, MV Gnome (pink) has joined to round out the portfolio!)
Our newest gnome friend has seemed happy, picnicking: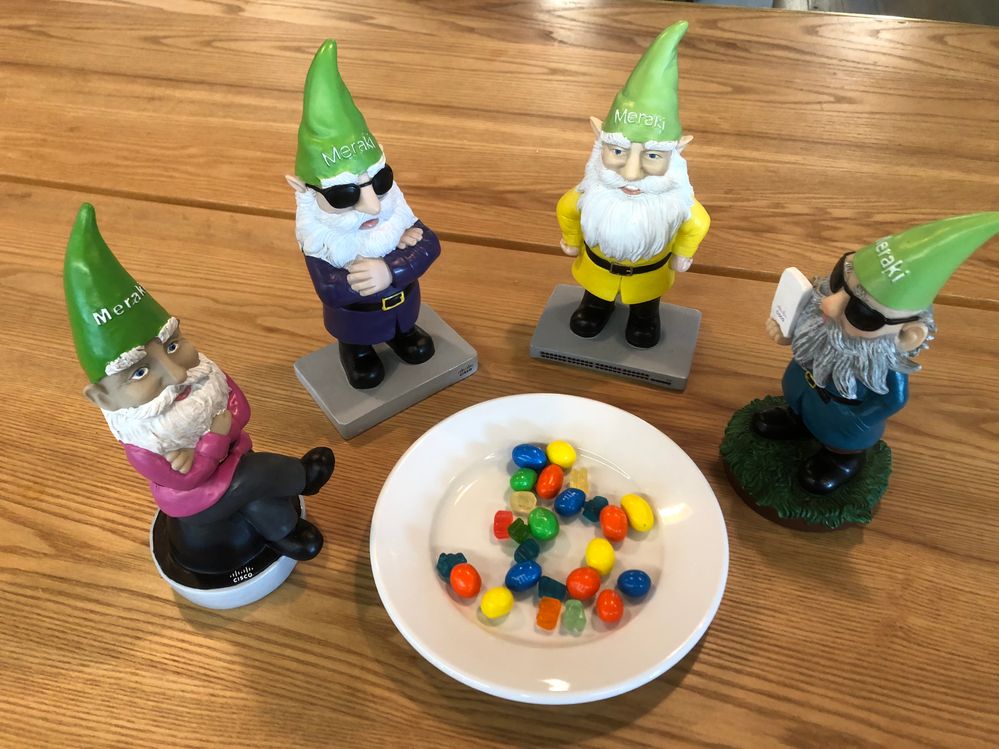 Gnome picnic! They seem to like the sweet treats
... and even partying: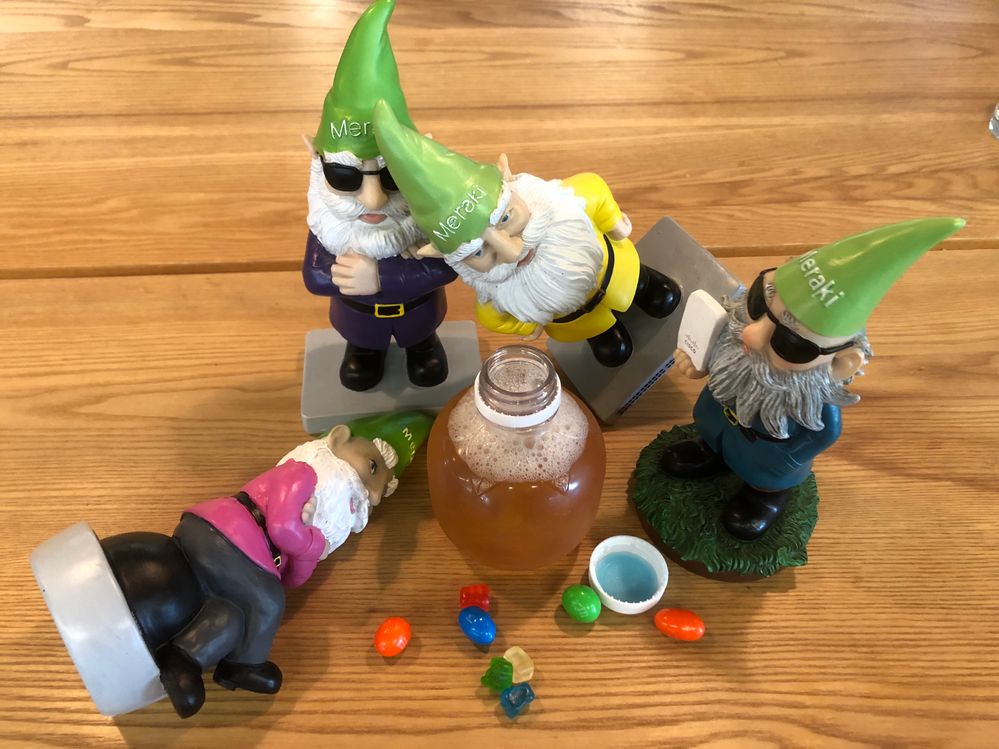 Gnomes gone wild!
A few of you (including @Welles, no doubt?) may have noticed that MV Gnome also got to meet @jdsilva when he visited a couple weeks ago.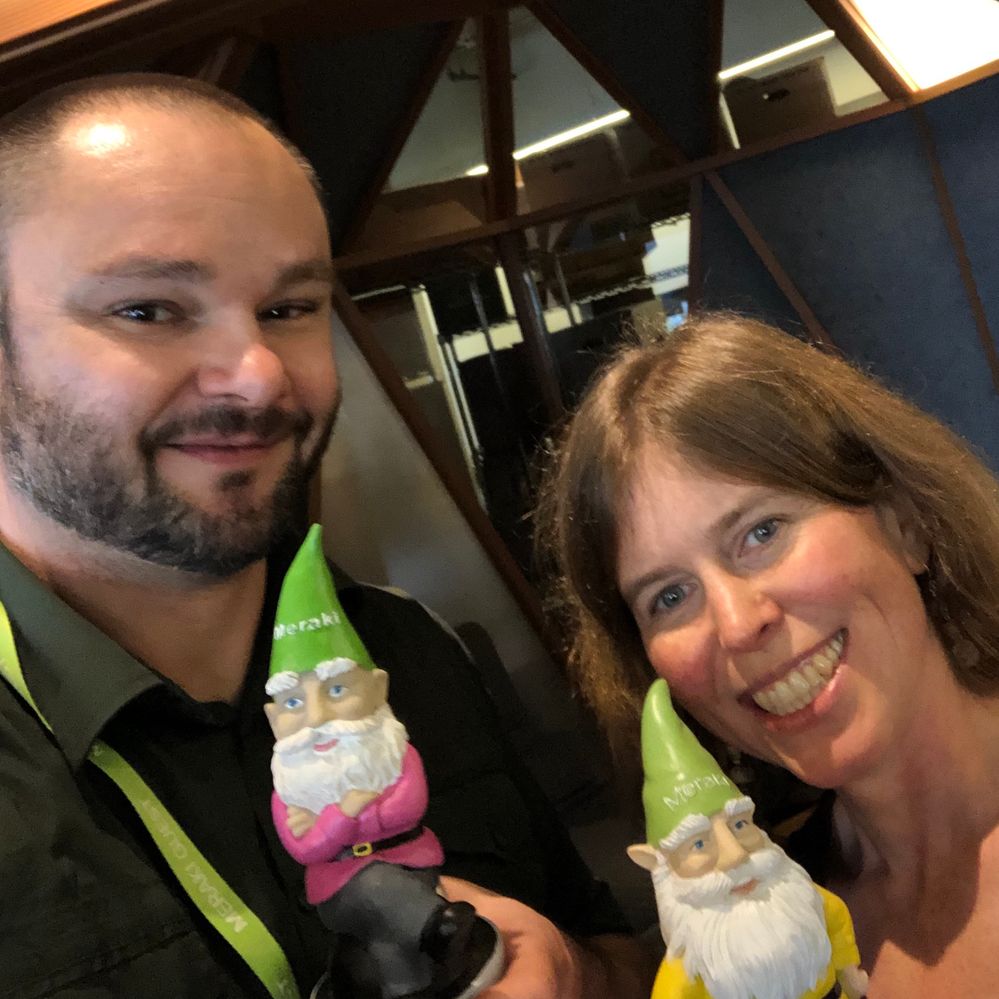 jdsilva meets MV, Switch, and CarolineS
But — this seems to be the time of year when gnomes get a little restless. Remember all of Switch's antics last year?
I've found MV Gnome all over the office recently: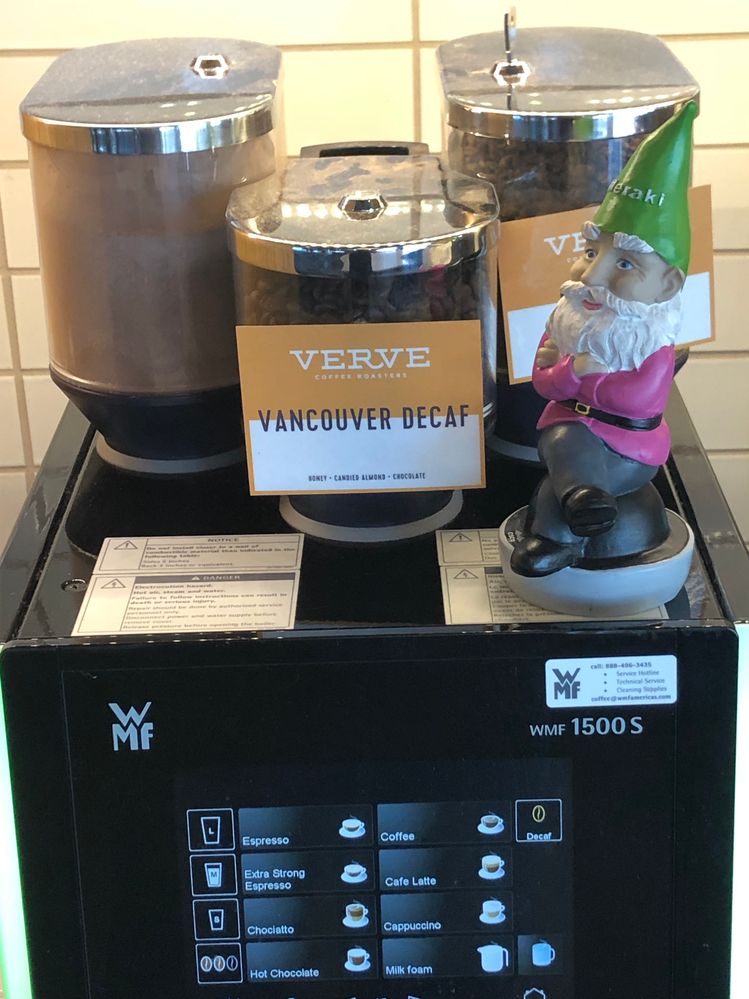 Contemplating coffee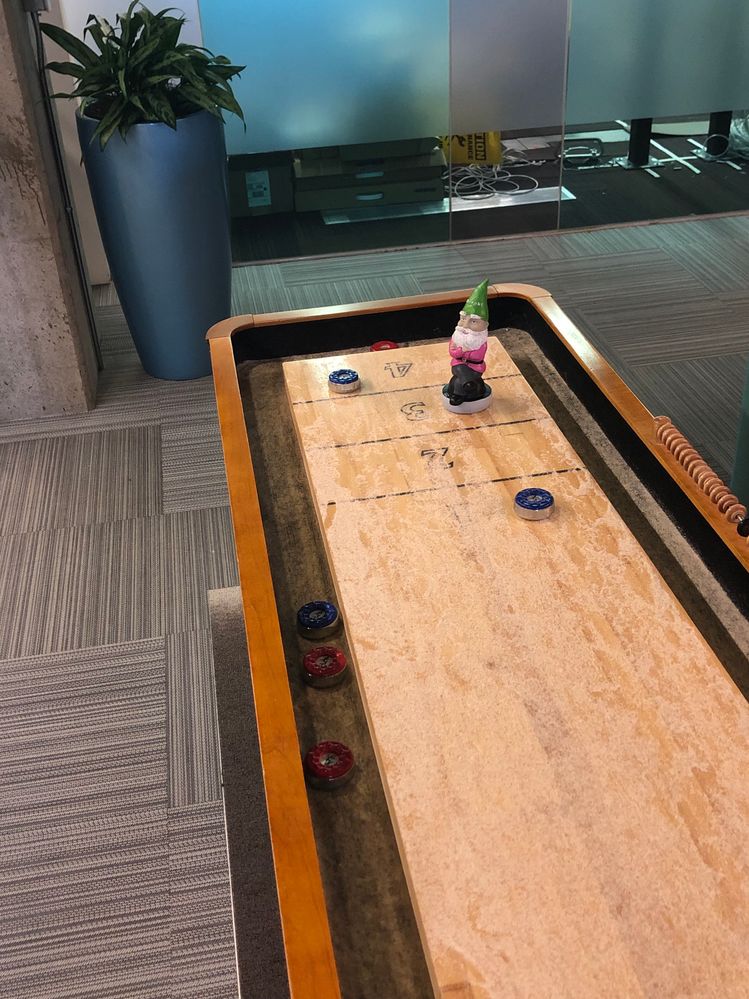 Situated with shuffleboard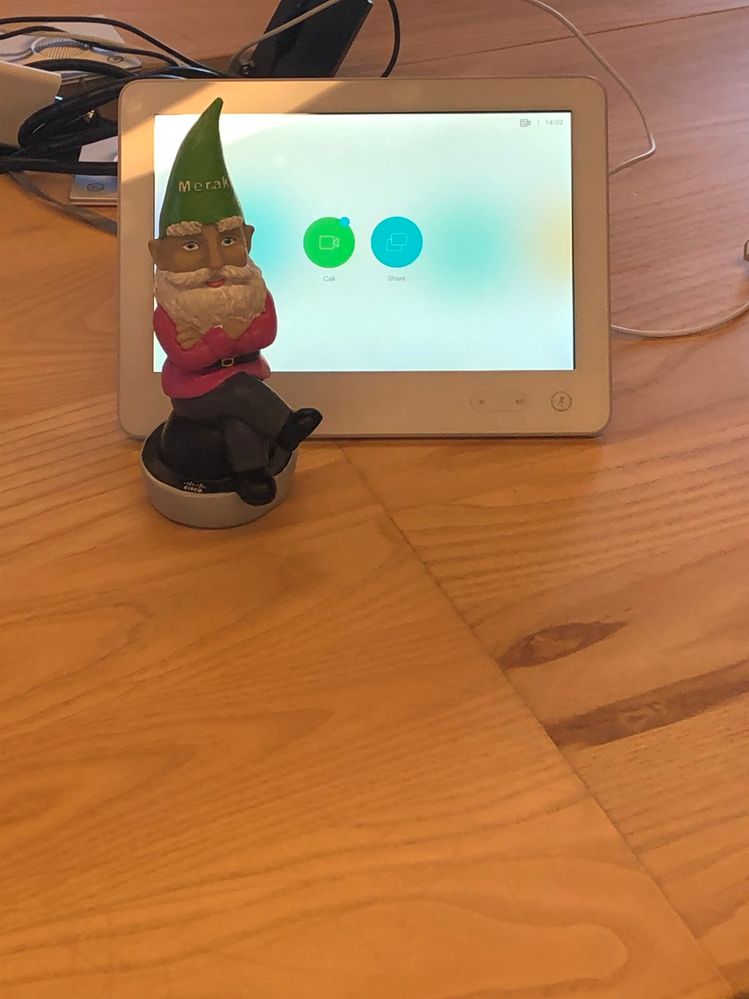 Troubleshooting a teleconference
Could all of this restlessness mean that he's going to escape to the community soon? Time will tell! 🧙🏻‍♂️
GNOME UPDATES!
12 Comments
You must be a registered user to add a comment. If you've already registered, sign in. Otherwise, register and sign in.