Community Manager
Mark as New

Mark as Read

Bookmark

Email to a Friend

It's time for our January Member spotlight!
For this Member Spotlight, we chose to recognize @antonis_sp. In just the past month and a half, they have written 33 posts, received 33 kudos, and authored 3 solutions! We've really appreciated their contributions across many of our boards, both providing helpful information and asking great questions 🙂
Congratulations!

🏅

👏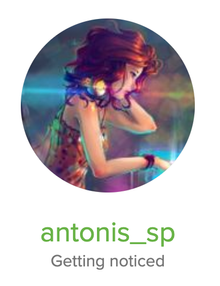 Tell us a little bit about your background.
I started working on the telecommunications sector, using my degree in Telecomm Engineering. I spent most of my time calculating and measuring electromagnetic radiation of cellular base stations and designing microwave links.
After that, I joined a Cisco partner company, as a network engineer. Due to my background, I focused on Wi-Fi networks. I've gone through various departments within the same company the last 10 years. My years in customer support, were an eye-opening experience on communicating with customers. I am now part of the implementation department, designing and deploying enterprise networks using multiple vendors and also doing some pre-sales work. My main focus remains designing and deploying Wi-Fi networks, which is how we starting using Meraki equipment.
My next goal is brushing up on my programming knowledge and the extensive Meraki API has been a big factor this decision.
What motivated you to start posting in the community and what keeps you coming back?

For myself, the community has been a great resource for possible issues that may affect my deployments. I've been following topics for a couple of years, but only started actively helping others after gaining my CMNA. Giving back to this community comes natural for anyone participating in the discussions. Quite a few wonderful people here provide comprehensive answers on both the Meraki equipment and various networking topics. All topics, no matter how simple or advanced, get replies from fellow members. I truly enjoy using my experience to help others.
Any Meraki product / feature that you're particularly fond of or couldn't live without?

The dashboard obviously is a big advantage of the Meraki ecosystem. I have come to admire the MX family. Even the smaller models, provide multiple WAN links with automatic or manual traffic sharing. One-click VPN is like magic for anyone who has spent a lot of time manually deploying IPsec/GRE solutions on other vendors.
What's your advice to folks looking to move to the next level in their Meraki / networking knowledge?
Meraki provides a lot of opportunities for gaining knowledge. I would start from the extensive documentation and the demo dashboard. You can gain enough experience without even having any equipment at your disposal. Trial equipment is also available should you want to test the solution in your own network.
Next step would be CMNA (if available on your location) and/or the ECMS1 webinar. Both have excellent labs, that showcase more advanced features.
---
Thanks, @antonis_sp! Want to nominate one of your fellow community members for next month's spotlight? Submit your nomination here!
3 Comments
You must be a registered user to add a comment. If you've already registered, sign in. Otherwise, register and sign in.