Community Manager
Mark as New

Mark as Read

Bookmark

This week, we'd like to recognize those of you who make the leap and write your first post here on the community.
So… everyone who posts for the FIRST time this week (12am PDT on Monday, April 9 — 11:59pm PDT on Sunday, April 15) will be entered into a drawing for Meraki-branded gear. We'll be giving away 10 prizes, so your chances of winning are high!
But what, might you ask, counts as a post? The answer: new topics, replies to topics, and comments on blog posts all count! However — there must be content in the post, and if we determine that it doesn't fit into our community guidelines, it won't be eligible.
Here are some easy ways to get started:
Also, to those of you who have already posted and aren't eligible for this contest, never fear. We'll have plenty of other contests in the future for which you WILL be eligible!
Post away!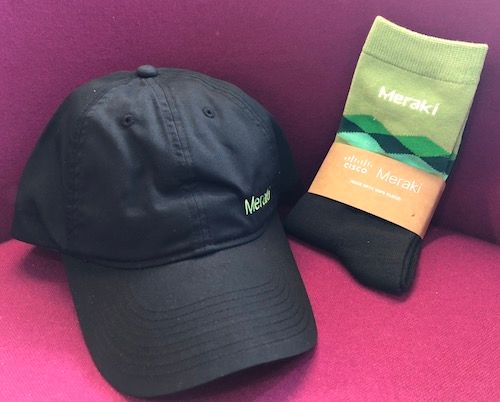 The prize! Meraki's got you covered from head to toe 🙂
The fine print:
Community members who post for the first time between 12am PDT on Monday, April 9 and 11:59pm on Sunday, April 15 are eligible
One entry per eligible community member
Cisco employees ARE eligible
12 Comments
You must be a registered user to add a comment. If you've already registered, sign in. Otherwise, register and sign in.