Community Manager
Mark as New

Mark as Read

Bookmark
UPDATE: @jdsilva found him in PhilipDAth's post about cabling MX and MS for HA (which mentions a spanning tree... hint hint)
-----
Wow, that was exciting. MV's last disappearance caused quite a flurry of activity here.
Thanks to @Adoos for finding him in jared_f's comment on the the announcement about CMNA / CMNO badges (clever gnome, he wasn't hiding in Product and Technology discussions like I said he was... sorry about that 😳)!
Since it's evening and I'm at home, I grabbed MV from that post and put him in my laptop bag. I finished my daughter's bedtime and came back downstairs... to an empty bag.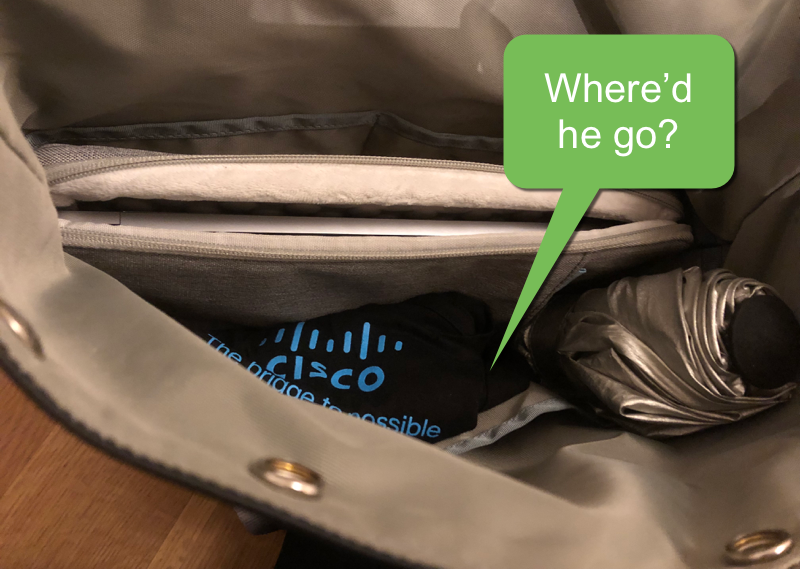 Turns out it's difficult to take a good picture of the inside of a laptop bag
He had escaped within my house! I enlisted my 5-year-old son on a (very exciting!) search, and before long we found him in the Christmas tree...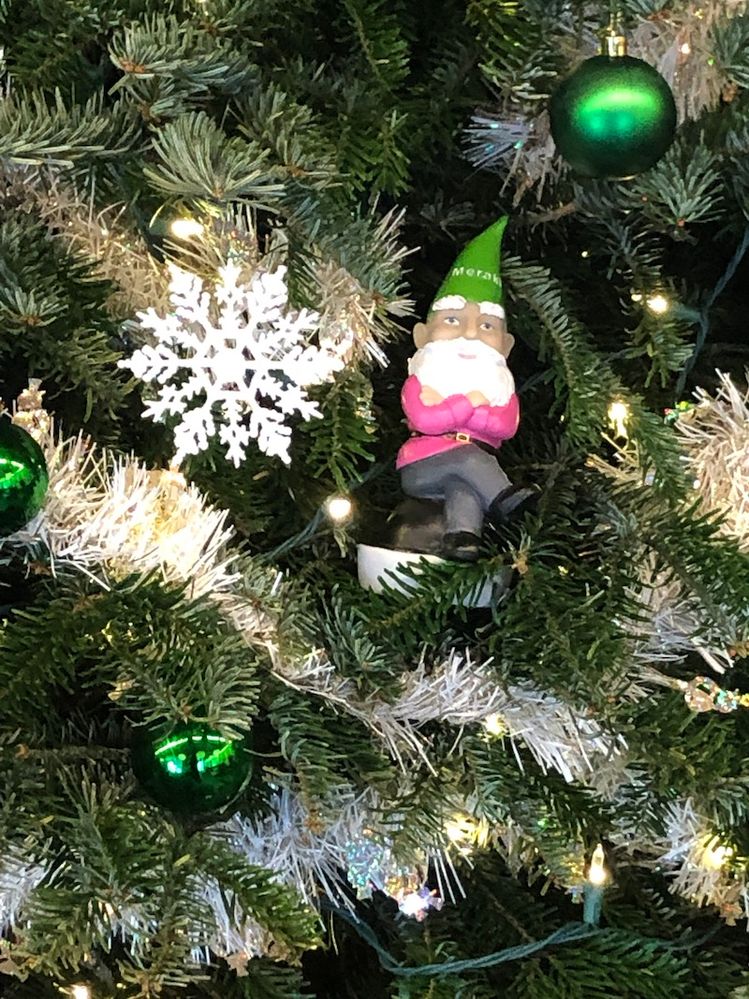 And now, post-5-year-old's bedtime... can you believe it? HE's GONE!!! Pretty sure he's here in the community.
Just like last time, if you find him, reply to the post (within the Product and Technology Discussions - for real this time) he's hiding in with "I FOUND THE GNOME!" The first to reply will get their own MV gnome as a token of appreciation for finding our small friend.
Some hints:
You're looking for a picture of the MV gnome that's JUST the MV gnome (and not just the silhouette of a gnome)

He is in a discussion within Product and Technology Discussions
Good luck!
UPDATE: @jdsilva found him in PhilipDAth's post about cabling MX and MS for HA (which mentions a spanning tree... hint hint :-))
5 Comments
You must be a registered user to add a comment. If you've already registered, sign in. Otherwise, register and sign in.