Community Manager
Mark as New

Mark as Read

Bookmark

It's hard to believe that our little community is 1 year old today. And what a year it has been!
In our first year, we've amassed over 20,000 pieces of content posted by over 3,000 individuals. We have had 1.3 MILLION page views from all over the world.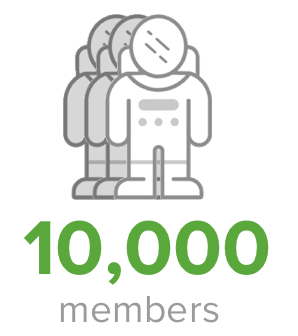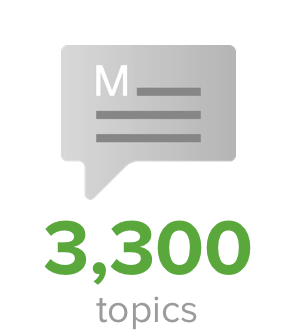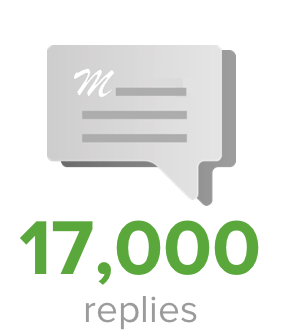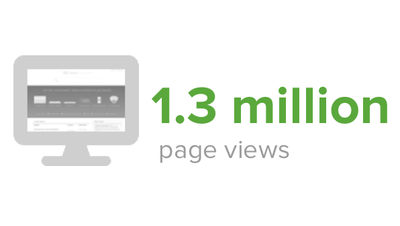 But we're not just stats. Allow me to reminisce a little... remember our lost gnome, or when we gained our first dog community member? And how about the cat door powered by Meraki, and the amazing before-and-after pictures from the Spring Cleaning contest?!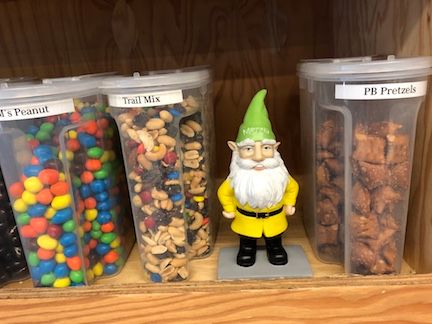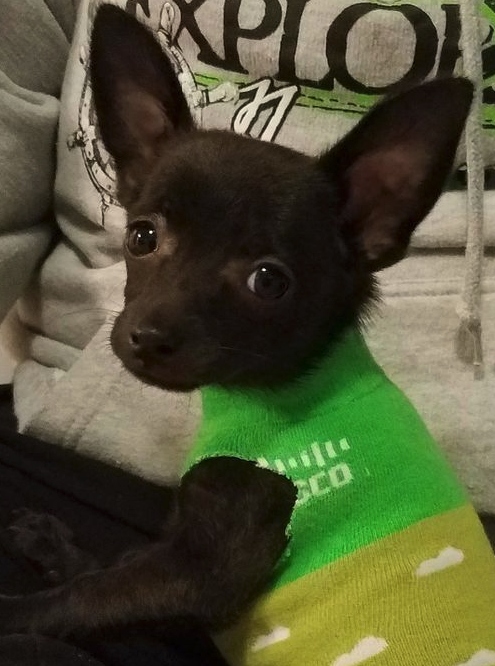 Photo by Mr_IT_Guy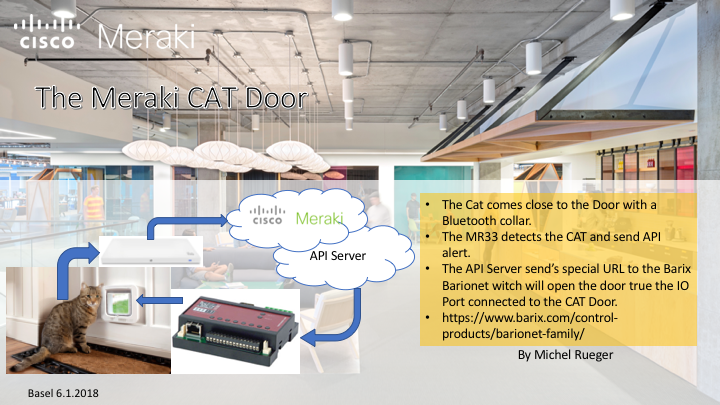 Image by MichelRuger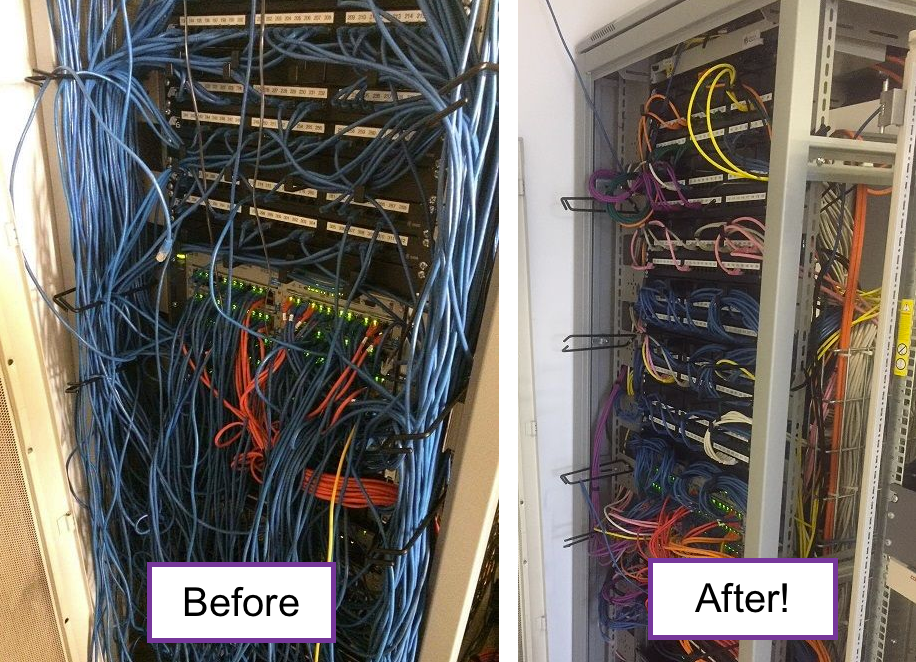 Photos by iHoody
More seriously, we also very much appreciate all of the feedback you have all provided over the course of the year (yes, even the IPv6 thread) as well as the amazing support and technical advice you all have provided for each other. A few standout threads: WPA2 Vulnerabilities, "KRACK", VU#2285191 with over 28,000(!!) views, Meraki VPN Client with 9,900 views, and vMX100 Azure Cloud with 123 replies. Wow!
Of course, you, our community members, say it best. Here's one of my favorite quotes from our latest feedback survey:
The Meraki community is just... FUNTASTIC! I have never been a part of a community which is so diverse yet knowledgeable in all aspects of technology not just networking!!!!
Let's Celebrate!
Although 10,000+ members is too many to invite to our birthday party, we do have a party favor for you all... BADGES! Each community member who joined in our first year will get a profile badge showing off your early-adopter status (stay tuned; the badge will appear later today!).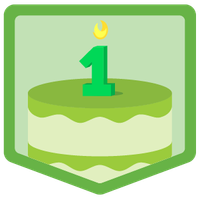 We're also having a party here in the office; I'll post pictures this afternoon! (UPDATE: Here are the pictures!)
Year 1 Awards
We'd also like to recognize some stand-out contributors from our first year with our Year 1 awards. Each of you will receive an awesome metal astronaut pin as a small token of our appreciation.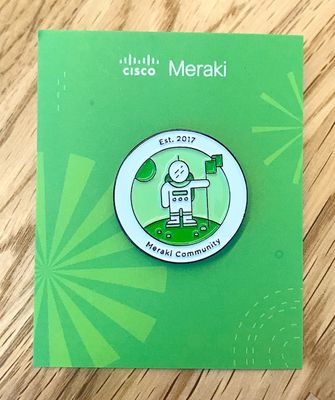 ---
🏆

MVP

🏆
---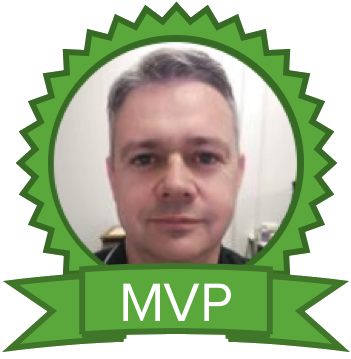 It goes without saying that @PhilipDAth has been a huge part of the success of this community's first year. With over 3,000 posts (that's an average of 8 a day!!!), 1,200 kudos, and almost 200 solutions, Philip has generously lent his time and expertise to all of us here. THANK YOU, PHILIP!
---
🍻

The Regulars

🍻
---
Some of you have been helping out consistently this entire year, and you've become familiar faces around here. Please join me in thanking and congratulating these 35 members who have posted in 8 or more of the past 12 months.
---
👍

The Kudosers

👍
---
Ok, "kudosers" isn't a word, but maybe it should be. Many thanks to our 24 top kudos-givers for encouraging the community with their kudosy feedback! (24 is in honor of the 12 months we've been around!)
---
💚

MVMs (Most Valuable Merakians)

💚
---
We'd be remiss if we didn't recognize the folks here at Meraki who have shared their expertise with the community. Many thanks to our top ten Merakian members of the Meraki Community (as measured by number of posts)! Your contributions have been invaluable.
Thank you, thank you, thank you to everyone who has contributed to this community over the past year. We can't wait to see what the next one brings!
💚

🥂

🎈

🍰

🎁

🎂

🎉


HAPPY BIRTHDAY, MERAKI COMMUNITY!


🎉

🎂

🎁

🍰

🎈

🥂

💚

P.S. A quick logistical note — if your name was mentioned in this post, stay tuned for an email from me to confirm the mailing address for your astronaut pin. Here's the picture of it yet again, because it's so fabulous.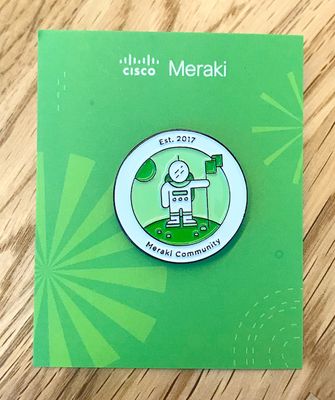 55 Comments
You must be a registered user to add a comment. If you've already registered, sign in. Otherwise, register and sign in.