Community Manager
Mark as New

Mark as Read

Bookmark
Huzzah! @Welles found MV Gnome within about 5 minutes on Friday — our small bearded friend was in this post from GeorgeB. Thank you, @Welles! Your very own MV gnome is flying your way to complete your collection (hopefully with less damage than last year).
But, it seems that MV Gnome wasn't content to sit around all weekend... I arrived this morning to a gnome-free windowsill.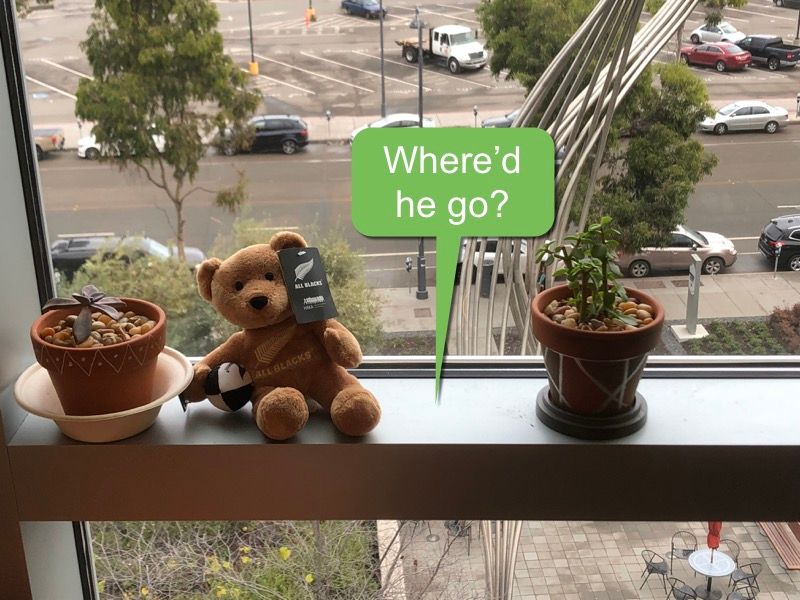 All Blacks bear is lonely!
A few team members and I searched around the office, and we eventually found little MV in this bucket of odd-sized CMNA polo shirts: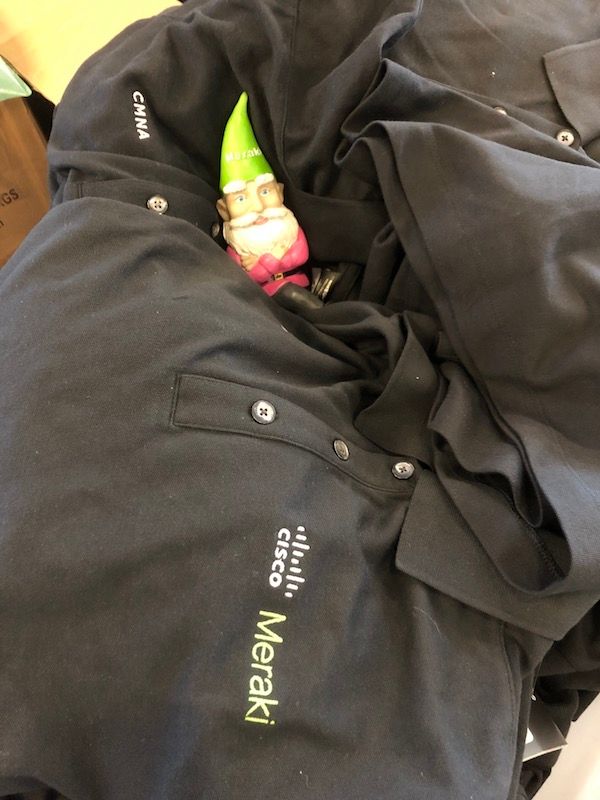 Happily ensconced in polo shirts
I'm not really sure why he decided to snuggle up with the polo shirts — maybe he's looking for a more comfy home? I created a cozy nest for him on the windowsill, and I even turned him around so he can see the view.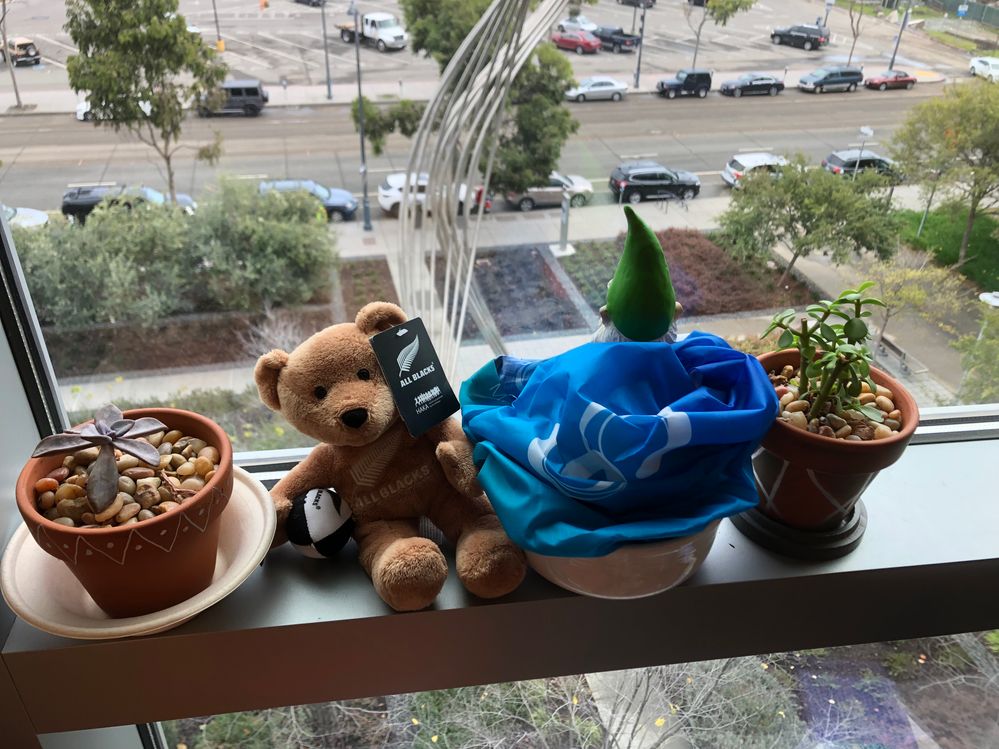 A nest for a gnome
Then I headed to a meeting. And.... guess what? Upon my return, I found no gnome (though the nest is still there)! I'm guessing he's here on the community.
Just like last time, if you find him, reply to the post (within the Product and Technology Discussions) he's hiding in with "I FOUND THE GNOME!" The first to reply will get their own MV gnome as a token of appreciation for finding our small friend.
(And no, @Welles, you can't win twice 😛)
P.S. If you'd like to learn more about the MV Gnome and his brothers Switch, MR, and MX Gnome, take a look at this post.
P.P.S. Update December 17 @ 7pm Pacific: @Adoos found him! He was hiding in jared_f's comment on the the announcement about CMNA / CMNO badges (clever guy, he wasn't hiding in Product and Technology discussions like I said he was... sorry about that 😳)
P.P.P.S. Update December 17 @ 9pm Pacific: He's lost for the SECOND TIME TODAY! HELP!
P.P.P.P.S. Update December 17 @ 9:15pm Pacific - Found! Now I can rest easy. Good night!
P.P.P.P.P.S. Update December 18 @ 9:30am Pacific - Lost again!
Gnome in the Home terms, conditions, and eligibility information
32 Comments
You must be a registered user to add a comment. If you've already registered, sign in. Otherwise, register and sign in.