Meraki Alumni (Retired)
Mark as New

Mark as Read

Bookmark
UPDATE: this contest has ended. Huge thanks to the community for sharing your networking stories from back in the day — we thoroughly enjoyed reminiscing with everyone! Congrats to our three randomly selected winners: @msimonton, @ivannavaq, and @AVLSOLUTIONS!
This month, we proudly present the Networking Nostalgia Contest! We were feeling nostalgic for this contest and decided to bring it back😀
Do you ever look back on your pre-Meraki work life with a bit of nostalgia? Some of our team members have somewhat-fond recollections of outrageously out-of-date or incomplete network diagrams (see below), desperate attempts to locate APs in large buildings without the aid of blinking LEDs, and of having to leave their desks to do EVERYTHING!
Tell us your tales of networking nostalgia. Pictures, videos, and/or humorous anecdotes are encouraged!
How to enter
Post your tales of networking nostalgia in a comment on this blog post before 11am PDT on Wednesday May 26, 2021. We'll then pick three entries at random to win a Meraki "I Cloud Manage" t-shirt!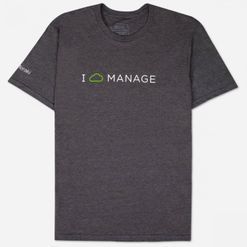 The Fine Print
Limit one entry per community member per Community Challenge contest.
Submission period: Thursday, May 20, 2021 at 11:30 am PDT through Wednesday, May 26, 2021 at 10:59am PDT
Prize will be a selection of Meraki swag with value not exceeding USD 50.00
77 Comments