Meraki Alumni (Retired)
Mark as New

Mark as Read

Bookmark

UPDATE: this contest has ended. We really enjoyed reading everyone's innovative ways to save the planet, so thanks for all of your submissions! Our randomly selected winners are: @peterk, @ROCTEL, and @Dieghitoo77. Congrats!
It's Earth Day! In the spirit of raising awareness about sustainability, we want to learn how your organization is using Meraki (or technology in general) to reduce your carbon footprint.
This could be through using port scheduling to reduce the energy used by your stack itself, or it could be a bit more out of the box like using smart cameras to detect movement that indicates a machine was left on erroneously. For additional ideas on leveraging technology to save power consumption, have a listen to @merakisimon's Unboxed episode about sustainability!
The key is, for this contest, we'd like you to describe, via any desired mediums (text, video, images, interpretive dance, etc.), how your org uses technology to help reduce your carbon footprint. All comments will be entered to win one of three H2Go Bali borosilicate glass bottles with threaded bamboo lids: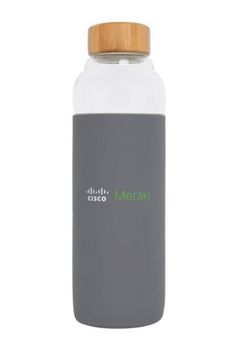 How to Win
In a comment on this post, submit your earth-conscious company initiatives that are based in technology. Submit your entry on this blog post before 11 a.m. PDT on Friday, April 29th (04/29/2022). We'll then draw three at random to win a Meraki water bottle! Your entries will be public and visible throughout the contest.
Terms & conditions
Limit one entry per community member.

Submission period

: Friday, April 22nd, 2022 at 10am PDT through Friday, April 29th, 2022 at 10:59am PDT

Prize will be a selection of Meraki swag with value not exceeding USD 50.00
71 Comments